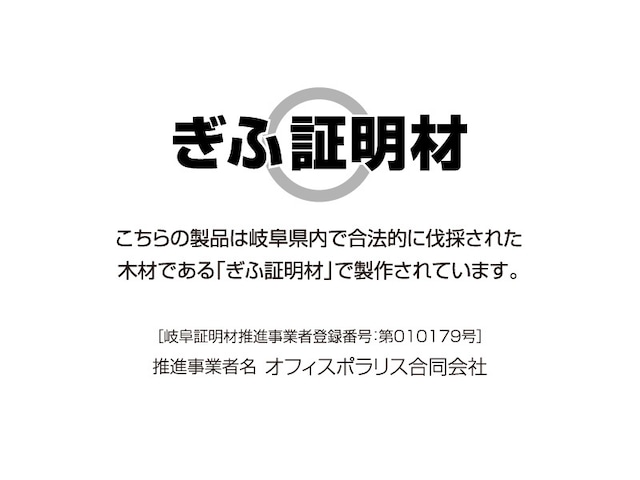 木製レバートップボール(ケヤキ製)/Wooden lever top ball (made of zelkova)
*Earliest delivery date is 9/25(Mon) (may require more days depending on delivery address).
Japan domestic shipping fees for purchases over ¥40,000 will be free.
Shipping fee is not included. More information.
大きさ:直径35mm
重さ:約15g
ねじ⽳サイズ:M6
多くのレバーと互換性があります。
今までにない軽さを実現したことにより、レバーの跳ね返りを軽減し精度が高い繊細な操作が可能となります。

ケヤキ(欅)の木言葉は『健康』『長寿』『崇高』
ケヤキは生命力が強い樹木であることから、木の寿命の長さに由来していると考えられます。
赤みがあり、均等できれいな木目が特徴です。
広葉樹の中でも最高級の木材で、古くから建築、家具建具などに幅広く使用され、とくに神社仏閣や住居の大黒柱に用いられました。

※掲載されている写真は装着例であり、アケコンは付属いたしません。
※職人の手作業で製作していますので、金具のズレなどがある場合があります。
※天然素材を使用しているため、小傷や欠け等がある場合があります。
また、仕上げ工程を最低限にしています。これはコストを抑えると共にユーザーの使用経過に合わせて木が馴染むようする意図があります。
掲載写真と色見、木目、質感が若干異なる場合がありますので、ご了承下さい。
業務用となりますので、取扱説明書・パッケージはございません。
製品の特性をご理解いただけるお客様のみご購入下さい。
当店では取り付けなどのサポート等は一切行っておりませんのでご了承下さい。


Size: 35 mm in diameter
Weight: approx. 15g
Screw hole size: M6
Compatible with many levers.
The unprecedented lightness of the lever reduces bounce of the lever and enables highly precise and delicate operation.

The words of the zelkova tree are "health," "longevity," and "sublime.
Zelkova is a tree with a strong life force, which is thought to be derived from the longevity of the tree.
It is characterized by its reddish color and even, beautiful grain.
It is one of the finest hardwoods, and has been widely used for construction and furniture fittings since ancient times, especially for shrines, temples, and the main pillar of houses.

The photo above is an example of installation and does not include the acetate.
*Since this product is handmade by craftsmen, there may be some misalignment of metal fittings.
Because of the use of natural materials, there may be minor scratches or chips.
In addition, the finishing process is kept to a minimum. This is intended to keep costs down and to allow the wood to acclimate as it is used by the user.
Please note that the color, grain, and texture may differ slightly from the pictures shown.
Since this is for professional use, there is no instruction manual or package.
Please purchase only if you understand the characteristics of the product.
Please note that we do not provide any support for installation, etc.
Add to Like via app
日本一木材が集まる岐阜から
From Gifu, Japan's largest collection of timber
岐⾩県で採れた木材『ぎふ証明材(※)』を使⽤しております。
※岐阜県内で合法的に伐採された木材のこと。
We use "Gifu certified lumber (*)" which is lumber from Gifu prefecture.
Gifu certified lumber is lumber that has been legally harvested in Gifu Prefecture.
加工も岐阜で!
Processing is in Gifu!
岐⾩県で採れた木材『ぎふ証明材』を岐⾩県の「木地(きじ)職人(※)」が加工を行っています。
※ろくろを用いて木工品を加工、製造する職人のこと。
Woodwork is processed by "kiji (kiji) craftsmen (*)" in Gifu Prefecture.
*A craftsman who processes and manufactures woodwork using a potter's wheel.
Reviews

(2)

Shipping method / fee

Payment method